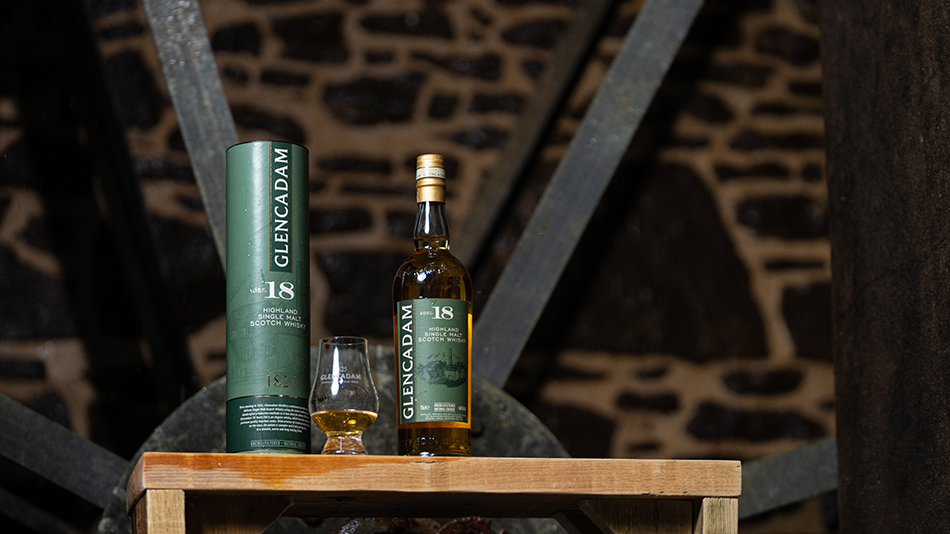 We are delighted to announce the relaunch of our much-loved Glencadam 18 Year Old Single Malt Scotch Whisky.
Our elegant and well-balanced 18 year old single malt has been bottled at 46% alc/vol, at natural colour and is non-chill filtered, echoing the original bottling. Expertly crafted by our Master Distiller Robert Fleming, the carefully selected single malt is distilled and matured in exceptional hand-selected American oak ex-bourbon barrels.
As one of Scotland's oldest distilleries, dating back to 1825, Glencadam is steeped in history, heritage and tradition, handcrafting single malt Scotch whisky in a process that's remained unchanged for almost 200 years. Our East Highland distillery, located in the town of Brechin, Angus, was mothballed for a short period between 1999 and 2003, which led to a gap in our inventory of Glencadam 18 year old single malt in recent years.
Master Distiller, Robert Fleming, said: "It's great to have the expression back. Beautifully balanced and creamy, it's clear to see why there is such demand for this stunning 18-year-old single malt.
"With refined aromas of Glencadam's signature tropical fruits and spice on the nose, the palate is complex and fruity giving way to a smooth, warm and long-lasting finish. The delicate, nutty quality is a great representation of Glencadam's offering."