Nov 2022: We are delighted to announce that planning approval has been received for a new Visitor Centre and VIP Suite at Glencadam Distillery. We have been working closely with our partner architects, jmarchitects, since 2019 to develop a rich visitor experience for our historic distillery.
Glencadam began production in 1825 and is the only single malt Scotch whisky distillery in the county of Angus. Our new Visitor Centre will provide a shop, exhibition space, tasting rooms, a whisky lounge, café and function room on the first floor.
An architectural landmark of many distilleries are the pagoda roofs of the malt kilns, known as Doig Ventilators, a key feature at Glencadam twice over the distillery's long history before they were tragically destroyed by fire.
The architecture of our visitor centre seeks to draw on the traditional roof forms of Glencadam Distillery, reinterpreting the 'Doig Ventilators' as skylights providing natural light and ventilation to the space inside. A stone facade to complement the existing structure wraps around the building drawing on the site's rich heritage.
A truly exciting time ahead for all involved!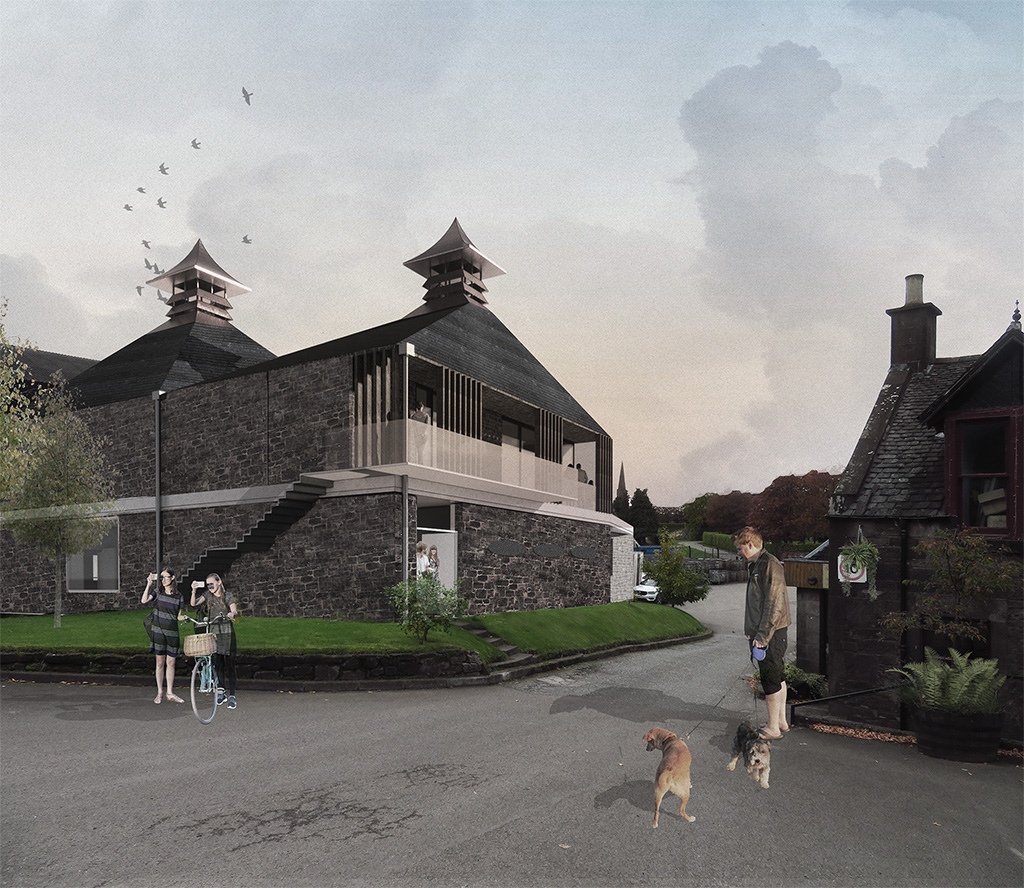 Credit: Paul Smith, jmarchitects Glasgow